It feels very odd to get home from a gathering of friends and family, and I'm not uploading any pictures from it.
My niece and nephew told me to put my camera away, since it was my own birthday party.
It was a fun time, with the previously mentioned friends and family present, and it was good to catch up with them all.
Plenty of food, as usual, with a great cake that my sister Jen made.
I got lots of cards and a few gifts, even though I didn't expect any.
The best part of it all?
Seeing almost everyone in Star Wars t-shirts, and a couple of costumes.  That was my requested theme, as Star Wars truly rules my own life, and affects everyone else around me.
Heck, my cake was Chewbacca's face!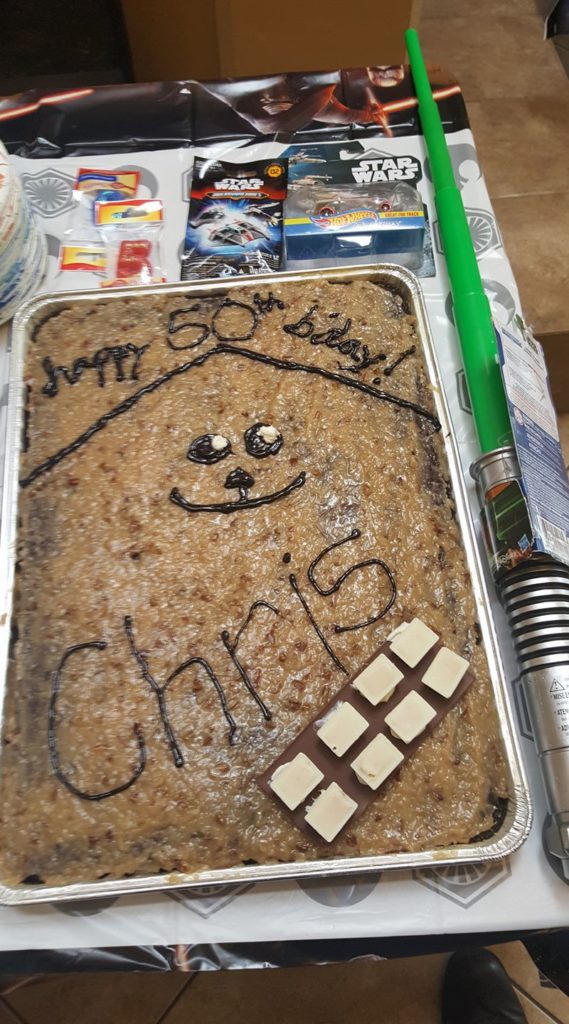 Thank you to all who attended today, and to all who have wished me an early birthday.
T-minus 5 days and counting.