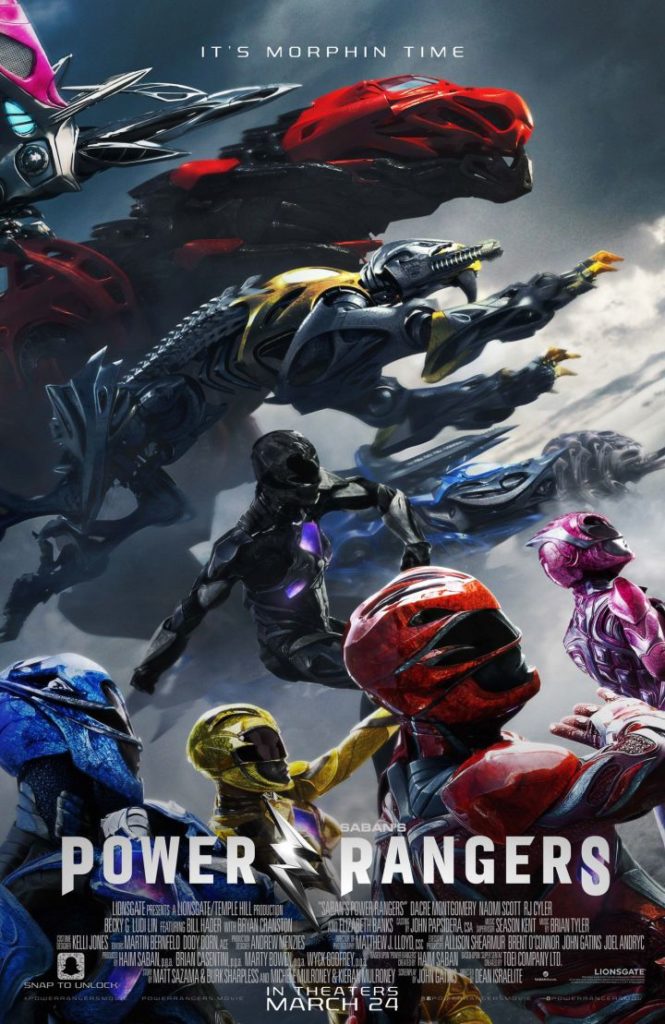 I was never a Power Rangers fan.
I did have a crush on the Pink Ranger, Amy Jo Johnson, who later appeared on Felicity.
That said, I liked the new movie a lot.  Each of the Rangers had enough backstory to make you actually care about them. There was enough backstory in general that allowed you to jump into this movie with little or no knowledge of the Power Rangers.
Fans probably geeked out over things more than I did.
My favorite character was the Blue Ranger, Billy Cranston.  When we first meet him, you can tell right away that there's something different about him, and he explains that he's on the autism spectrum.  His performance in the movie was fantastic, pretty much stealing every scene that he was in.
The rest of the cast were great as well, the entire movie was carried by all of them, as a team, as it were.  It felt a bit like The Breakfast Club with the detention angle and how they all came together to work toward their common goal.
I actually grinned like an idiot when the original theme was played.  Like the whole movie was building up to that, and the scene it was played in.
And I happened to have my Icee cup in my hand when they showed a pair of cameos in the film, so I raised my cup in salute to them.
I was also surprised by the mid-credits scene, which I should have seen coming.
I may not be a fan, but I know some of the lore.
After the movie I saw the Blue Ranger Pop! Vinyl figure, but decided not to get it, because I would then have to get the other 4 Ranger figures.
Recommended by me.  It's a lot of fun.