I've been an $10-$20 earbud guy forever, with a couple of pairs of wired over-the-ear headphones attached to my desktop and laptop at home.
I started looking into noise-cancelling headphones, mainly for the level of noise at times at work.  At the recommendation of my co-worker, I picked this up.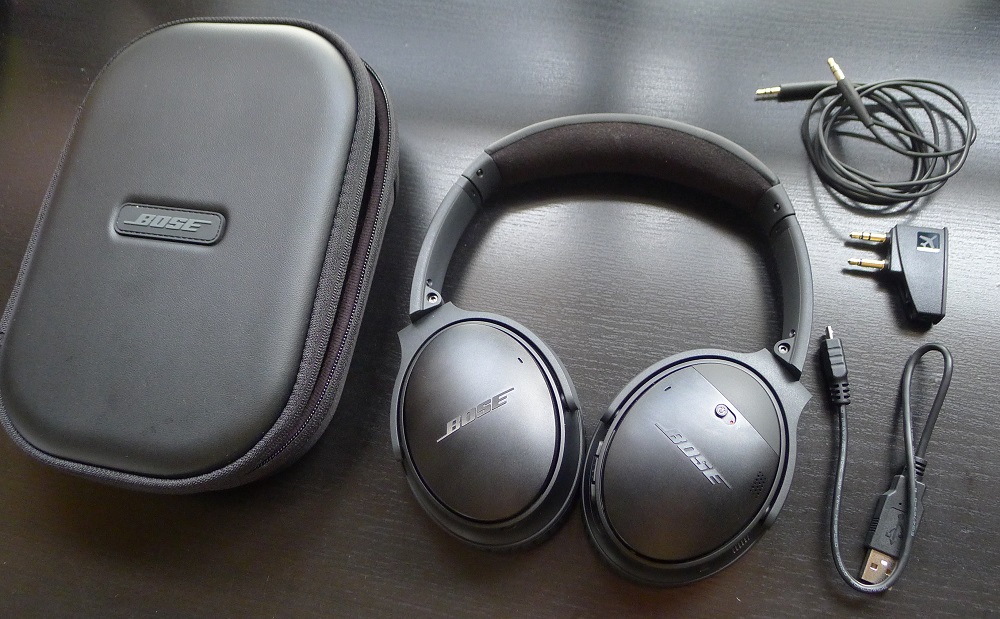 I tried them at Best Buy, along with a couple of Beats by Dre models, and this one blocked out ambient noise better than the others did, just as my co-worker said they did.
This is definitely the priciest audio accessory that I've ever bought, next to my iPod.
I've been wearing them right now for about 30 minutes, and I really like them.  They're good for audio books, too.