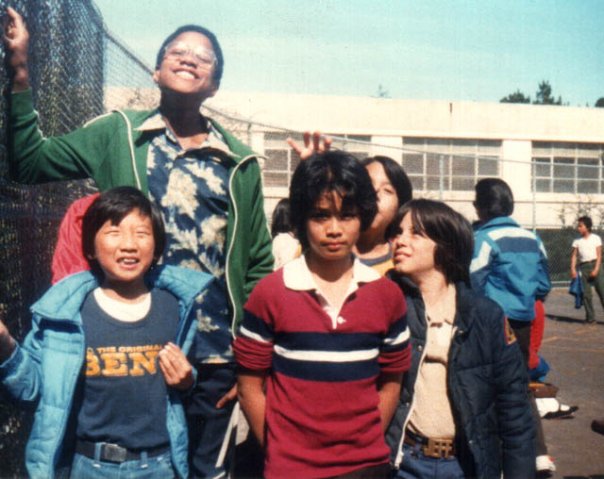 The tall dude in the green jacket turns 50 today.
We used to joke that Michael Parker was a reverse leprechaun, having been born a day before St. Patrick's Day.
We met on the first day of 6th grade at the now-defunct Luther Burbank Middle School in the Excelsior District of San Francisco.  It was just one of those weird moments when two people meet and just start hanging out, being friends.
He, along with Jeff Segal and myself, hung out so much that we called ourselves the Awesome Trio, as middle schoolers are apt to do, nicknaming themselves.
We got split up in high school, with Mike going to McAteer and me going to Lowell, and occasionally we'd bump into each other around the city.  Once I saw him at the fire station where he was working, across the street from another friend's house.
Truth be told, I haven't talked to him in years, though we remain friends on Facebook.
Happy Birthday, Mike!  Thanks for your friendship during our formative years, and throughout our lifetimes.