I went and bought a game that I didn't think I would: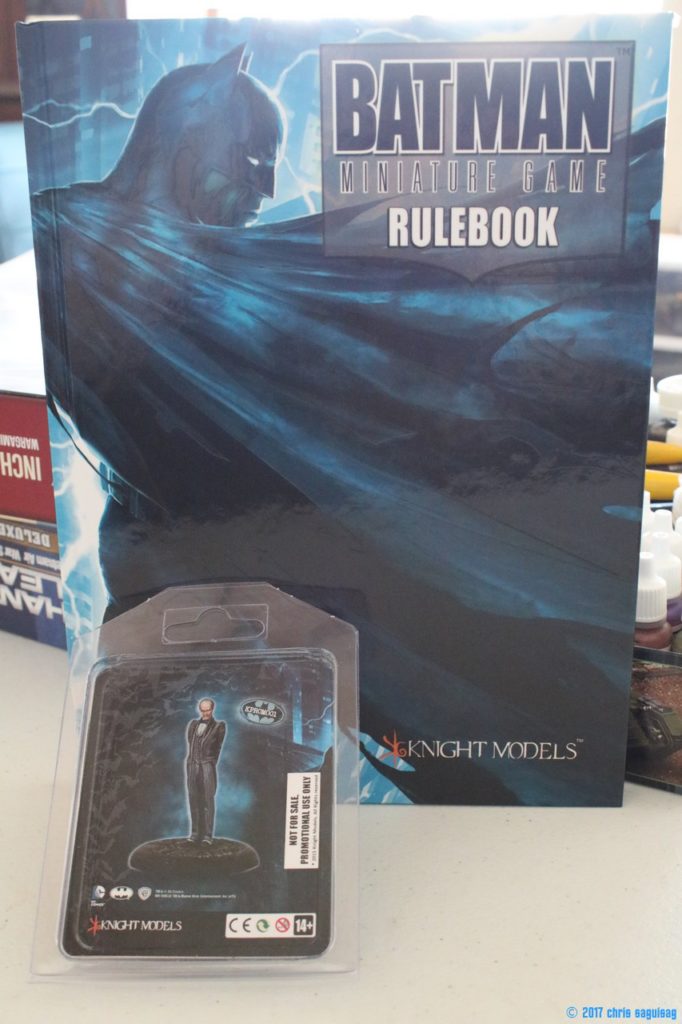 I held off getting this game mostly because of the cost of the damn miniatures, but that was based on the mistaken idea of just how many miniatures I would need to buy in order to play.
I stopped by the original Game Kastle in Santa Clara this afternoon, and asked the staff what exactly I need to start playing, besides the rulebook.
"A crew, or two if you don't know anyone else who plays."
One of the guys then showed me the Suicide Squad starter box, which included 2 crews and the rulebook, but I wasn't interested in the theme of that set.
And then he said something that set me at ease.
"Batman is a 'crew' by himself."
AHA!  I *wouldn't* need to buy that many minis at all!  No need to spend a small fortune on an army of Batmen!
They didn't have a Penguin or Joker set that I liked, so I ended up picking up one of my other favorite Batman villains and his crew: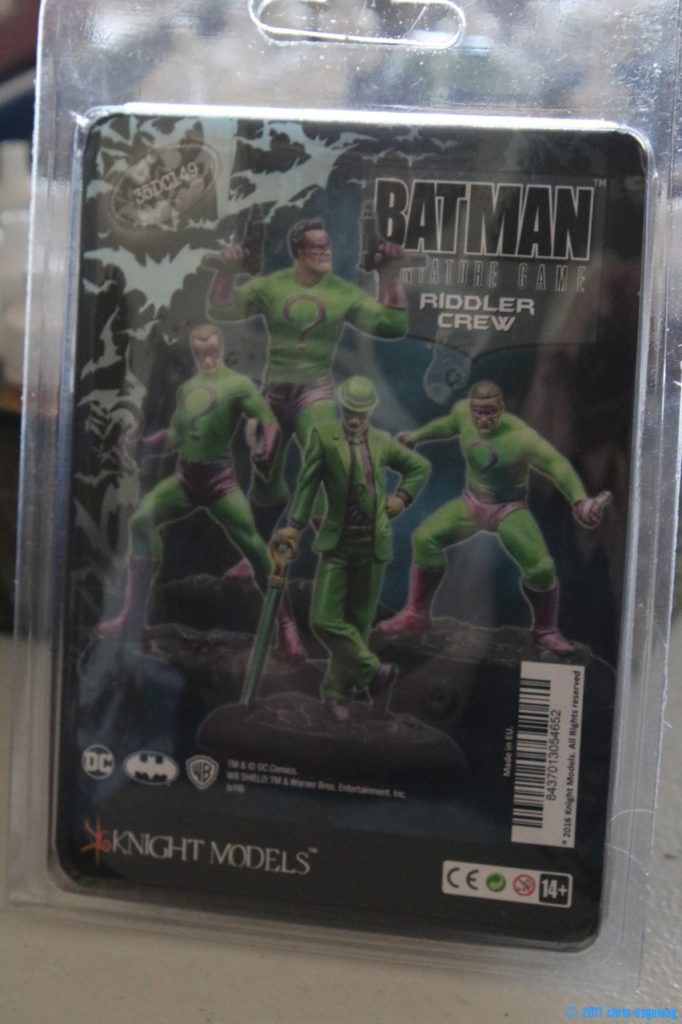 The guy told me that any single Batman figure could stand up to this crew.  They had plenty to choose from, ranging Frank Miller's Dark Knight to the Animated Series to the ones in Arkham City and Arkham Night video games.  He showed me a set that had both Batman AND Robin, which would be a good pairing, but I was sold on getting my favorite live-action Batman of all time: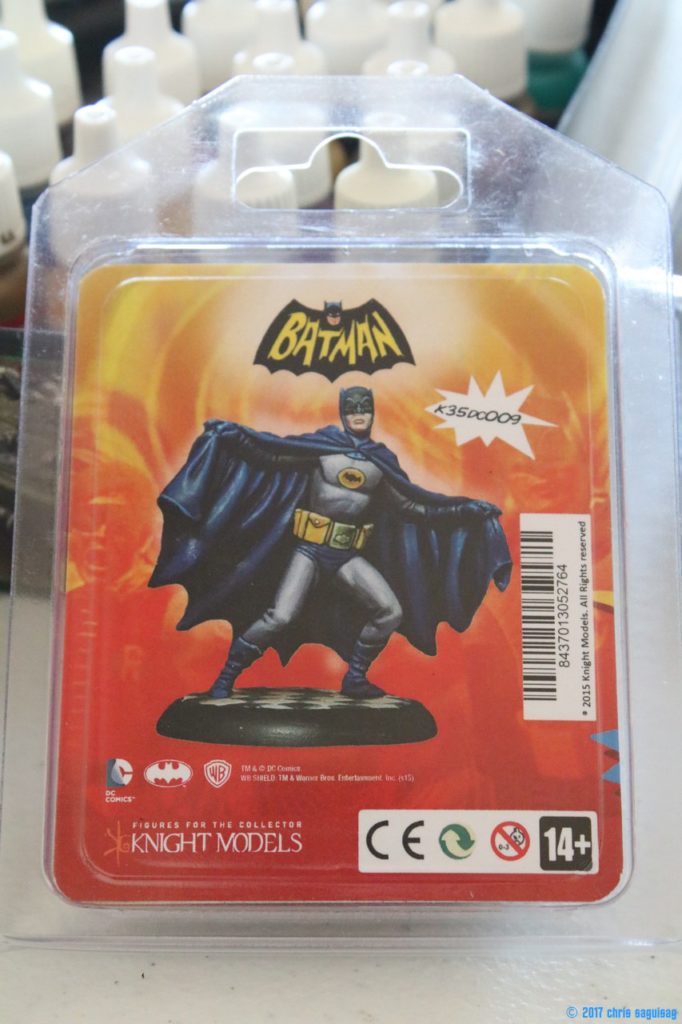 As with the 7TV game, I went and ordered a few more figures for this game as well, including a Robin from Arkham Knight, Gordon and SWAT team from The Dark Knight Rises, and a Joker w/crew from the comics.
If anything, this game is going to look interesting on the tabletop.
Also, they are coming out with a full DC Universe Miniatures game, starting with the CW versions of Arrow and Flash (rulebook available), but I think I just want to keep this to street level play, with Mutants and Masterminds filling in for full super heroic gaming.
Though the Classic Superman and Wonder Woman figures looked cool, in addition to the 'DC Trinity' set based on how the characters looked in Batman v. Superman.