At lunch today I dropped by GameStop, where I saw the 40th Anniversary Star Wars Black Series 6″ figures for the first time.  They look great, in vintage packaging, but I don't think I'll be picking them up.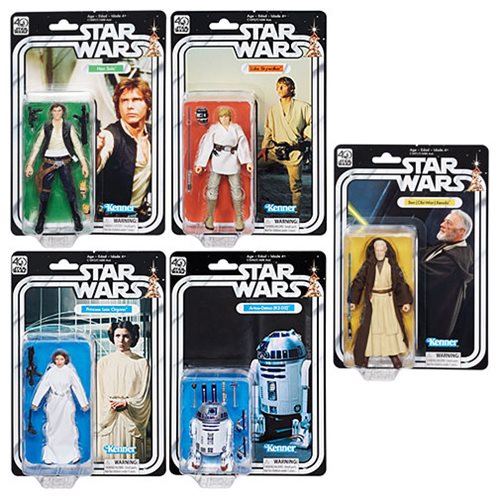 The Han Solo figure was basically the same one I bought a couple of years back, complete with Stormtrooper utility belt and E-11 blaster rifle.
Luke, Leia and Obi-Wan all look great too, with cloth robes/tunics, but I find myself running out of display space, and putting more and more stuff in storage containers.
That has to stop.  I can't collect for the sake of collecting.  Even my friends who collected a particular thing of a thing over the years stopped doing that, and I need to be more selective, too.
All Things Jyn may be the last theme that I do, collecting wise.  Not sure how much stuff from The Last Jedi I'll pick up, beyond a Rose figure.  Most of what I see picking up from this franchise will be Han Solo or Boba Fett related, going forward, with the occasional trooper variant.