My first exposure to Kevin Durant:
I said, "Okay, I'm gonna root for this guy."
So I bought his McFarlane figure.  Watched him lose in the 2012 Finals.  Same year that Mark Jackson began coaching the Warriors.
It made sense for me to root for OKC, their colors are blue and orange, like the Mets and Broncos.
Then I started really following the local basketball team, a team with some guy named Steph Curry, and Draymond Green.  Jackson said that we all should come down and watch the Warriors play, we'll have some fun.  I meant to take him up on that.
And then Steve Kerr became the head coach, and they won a Championship.  The following year, they lost in the Finals.
And then my favorite non-Warriors player decided to play for the Warriors.
My only time I saw him in person: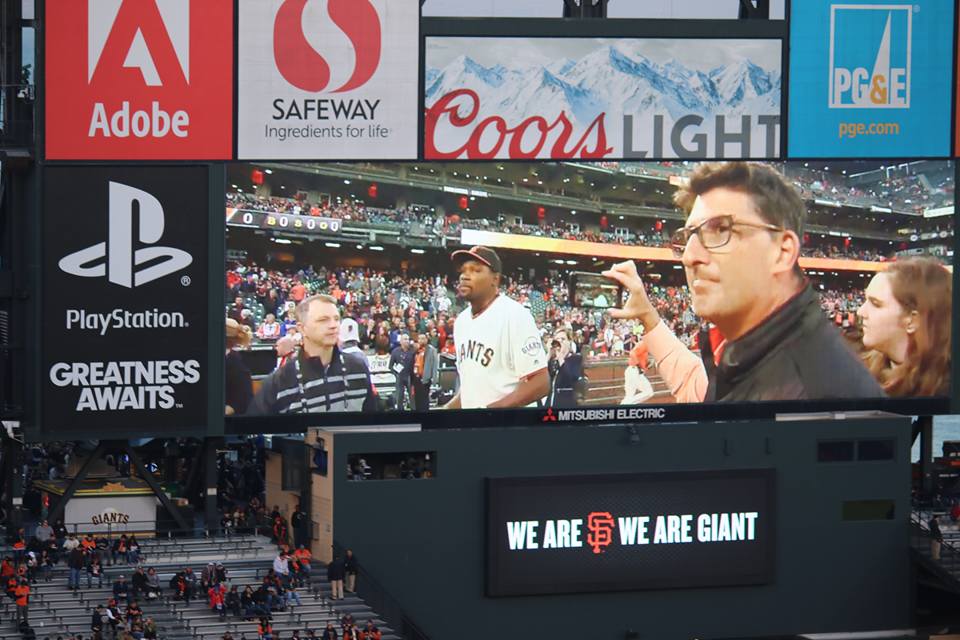 He threw out the first pitch on Star Trek Night at AT&T Park, September 16, 2016.
Every time I saw him at the end of a Warriors victory this season, I *still* couldn't believe that he was playing for them.
And then he won the Finals MVP.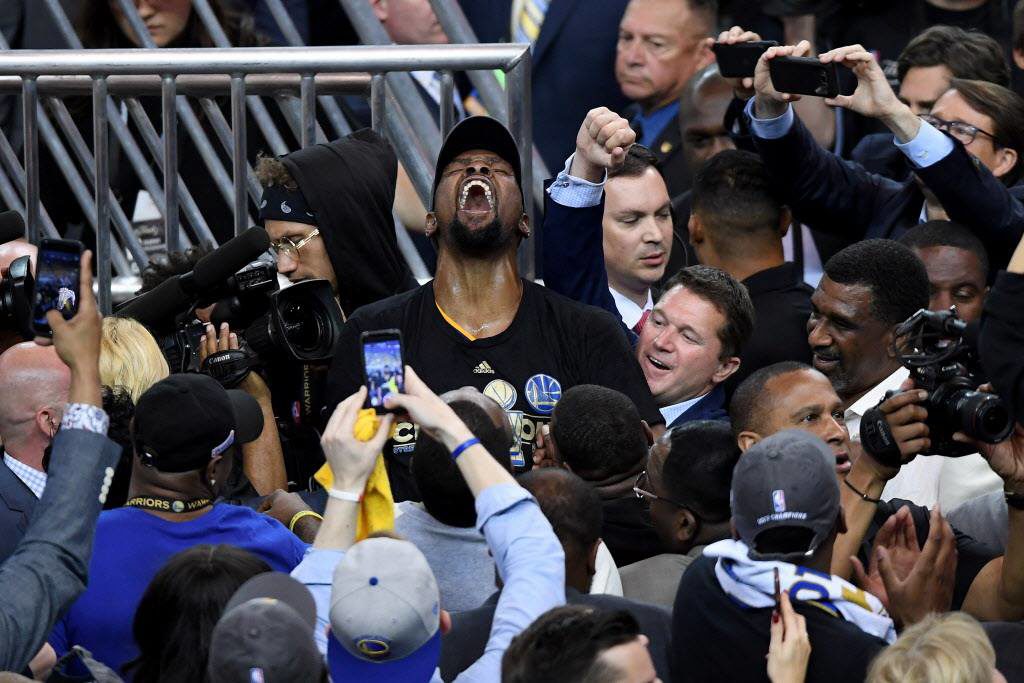 I teared up when he and his mom embraced on the court.
If anything I'm more happy for Kevin Durant winning a championship and the MVP than anything else.
Congrats, KD.