A while back, when they first announced that Peter Capaldi was leaving Doctor Who, and speculation began on his successor (i.e. the 13th Doctor), there was the usual talk of an actress taking over the role.
Talk like that has gone on for as far back as I could remember, even before I watched the series.
When Tom Baker was leaving the series, and the possibility of a woman taking over the role, Starlog Magazine got blasted for writing an article tiled 'Nurse Who?' implying that a woman can only be a nurse.
Sadly I'd recently seen the same comments, and worse, from people on Twitter.
Anyways, one of the first women who I thought of for the role was Jodie Whittaker, since she had worked with incoming showrunner Chris Chibnall on Broadchurch.
I put that thought aside, until this weekend, when the frontrunners for the role were Kris Marshall, Phoebe Waller-Bridge, Tilda Swinton… and Jodie Whittaker.
So I jokingly said on Facebook that I'd be okay with Jodie Whittaker as the 13th Doctor, since she'd fought aliens before, in Attack the Block.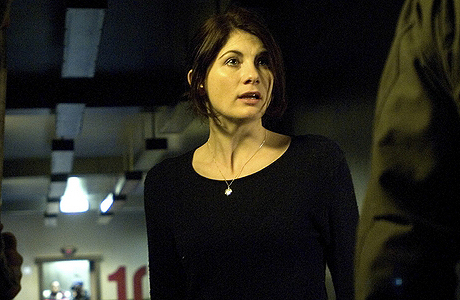 I got up this morning to watch the announcement after the Wimbledon Men's Final, and was surprised to see this:
For the second straight time, my suggestion for the Doctor's replacement was been picked.  I said that Peter Capaldi would make a great Doctor, days before the official announcement.
Welcome aboard the TARDIS, Jodie Whittaker!