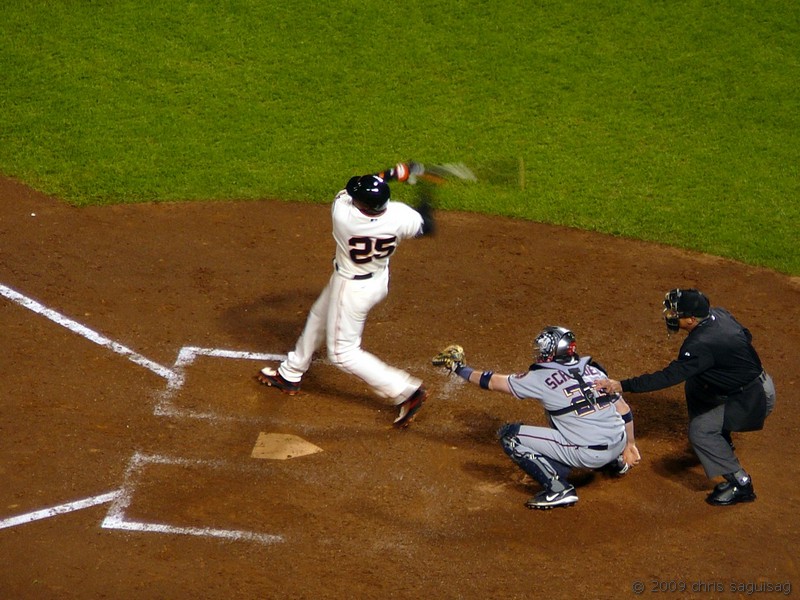 Barry Bonds hits career home run #756.
This is my photo that I took of the moment, sitting in the upper deck with Glenn.
As I said the night this happened, Glenn and I have been present for a lot of Barry's milestones:
First grand slam as a Giant
Career HR #500
Season home runs #71 & #72, but we were not sitting together
Career HR #600
Career stolen base #500, even though we had left the park, we were across McCovey Cove
I *think* we were present for career home run #700…
Sure doesn't feel like 10 years ago.