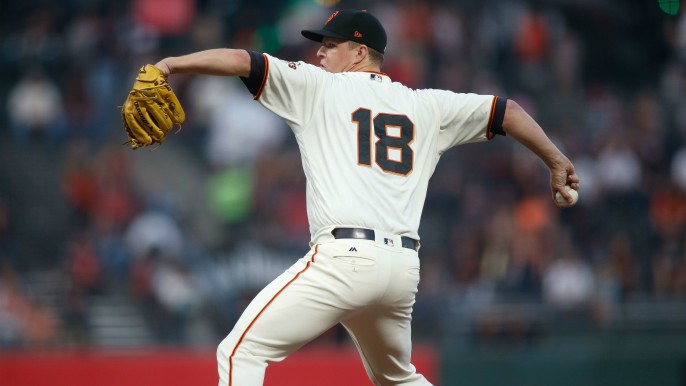 Long before everyone jumped on the Tim Lincecum and Madison Bumgarner bandwagons, there was Matt Cain.
He was the ace of the staff during some lean times, specifically those years near the end of Barry Bonds' career.
It's odd to think of him as the longest tenured Giant, but he's the one player left from the pre-World Series Champions era.
His career 104-118 W-L record with an ERA of 3.69 is more telling of the years that the Giants couldn't score runs than anything else.  He'll be remembered as a quiet leader on the team.  And of course for his perfect game in June of 2012.
I've always been a fan of his, but never got a shirt of jersey with #18 on it, because of my supposed jersey curse.  Over the years it was disappointing to see him pitch well time and time again, with no run support.
I'll get to see him pitch in person one last time as he takes his final start this Saturday, September 30th, against the Padres.  Star Wars Day.
May the Force of others be with you, Matt Cain.  And thank you.