Of all days to forget my zoom lens…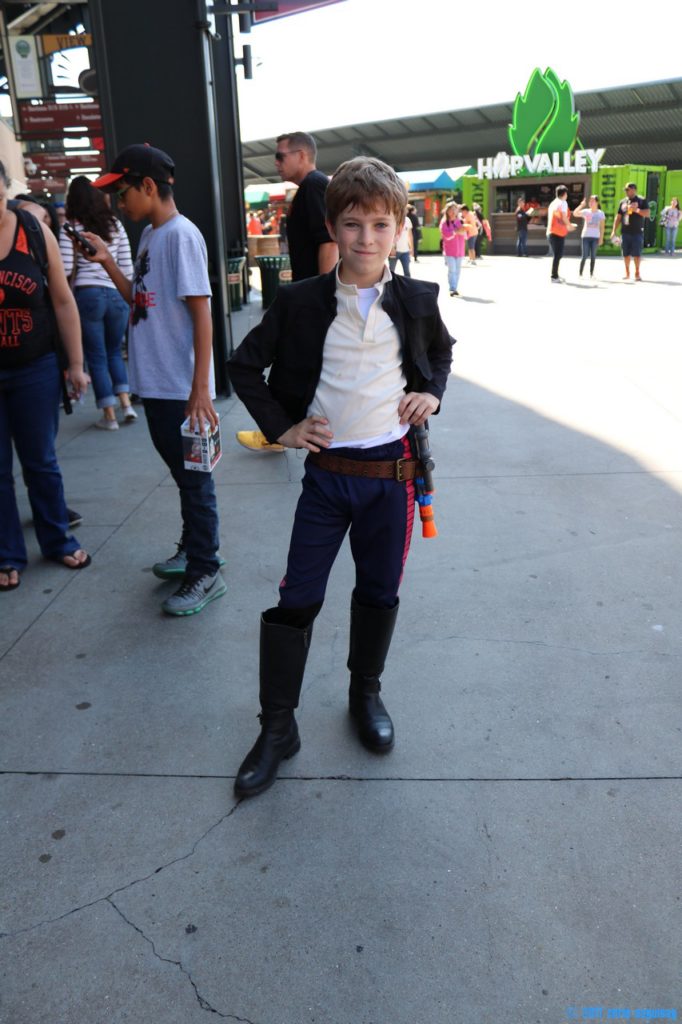 Some cosplay was spotted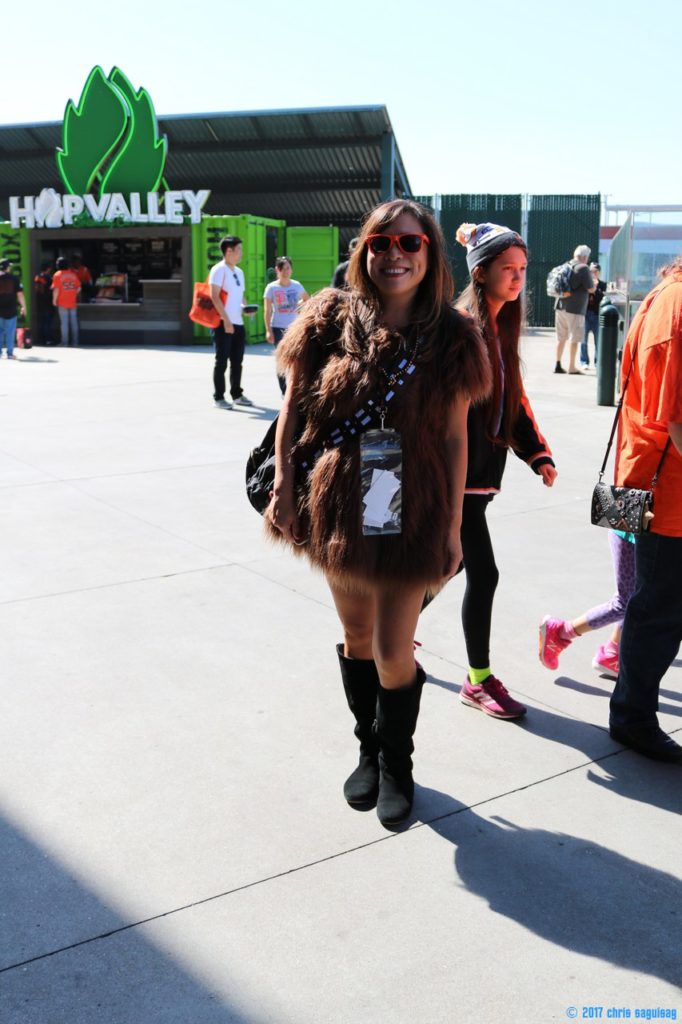 She liked my Chewbacca camera strap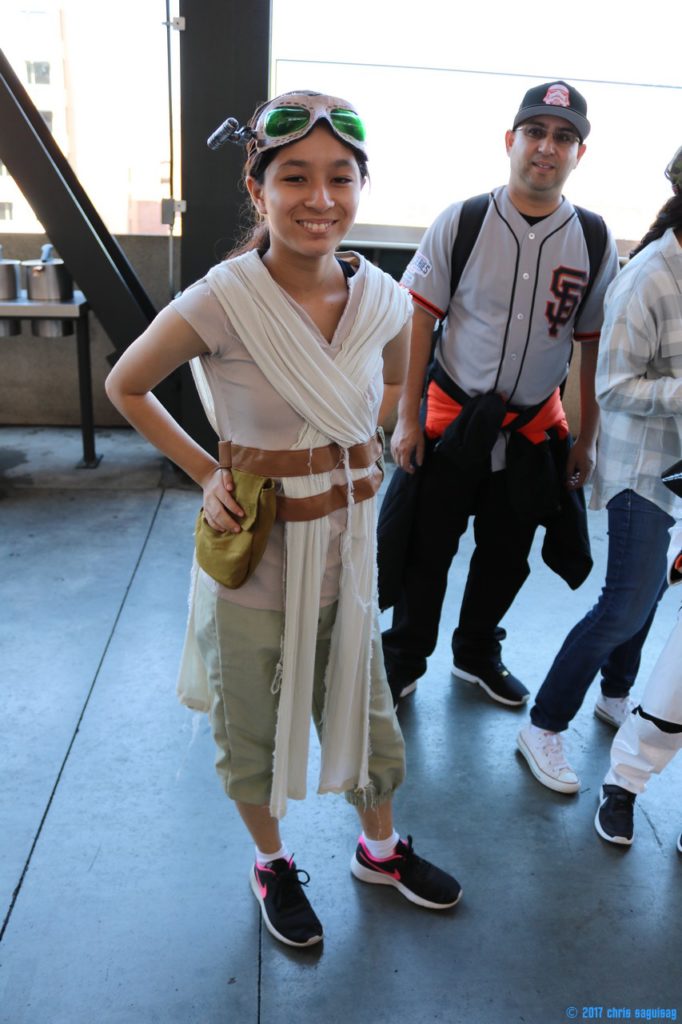 Rey cosplay!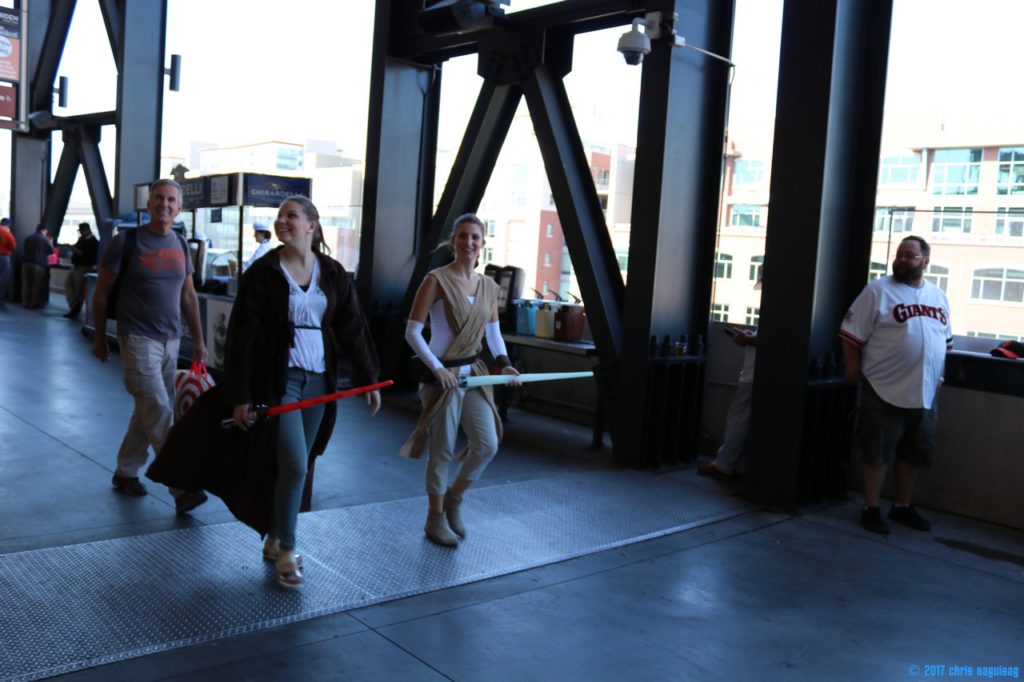 Jedi/scavenger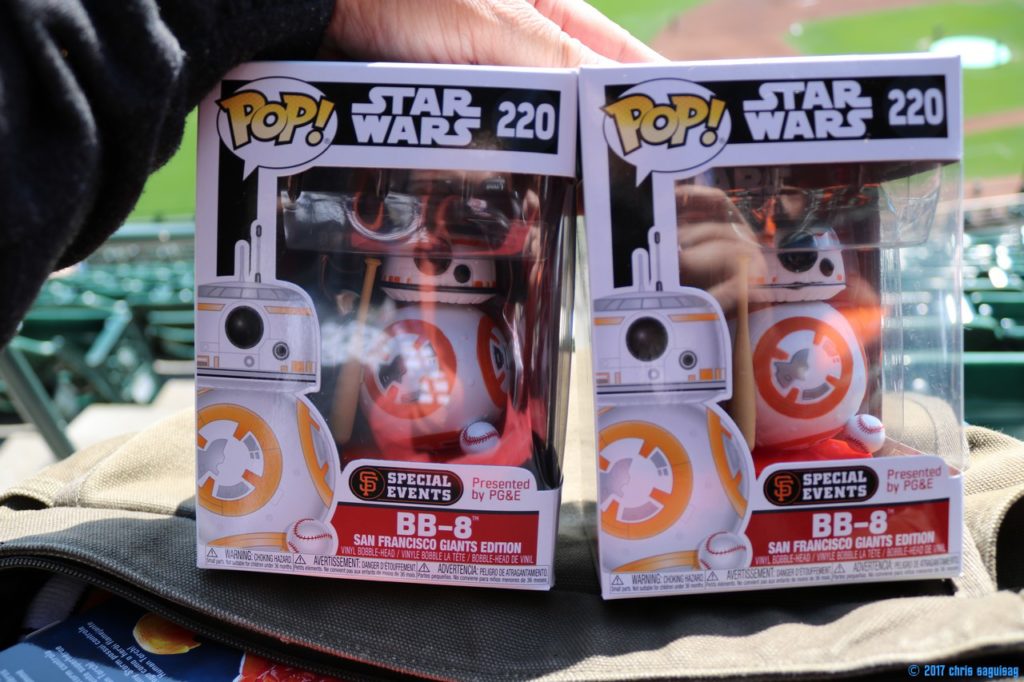 Special Event ticket giveaway item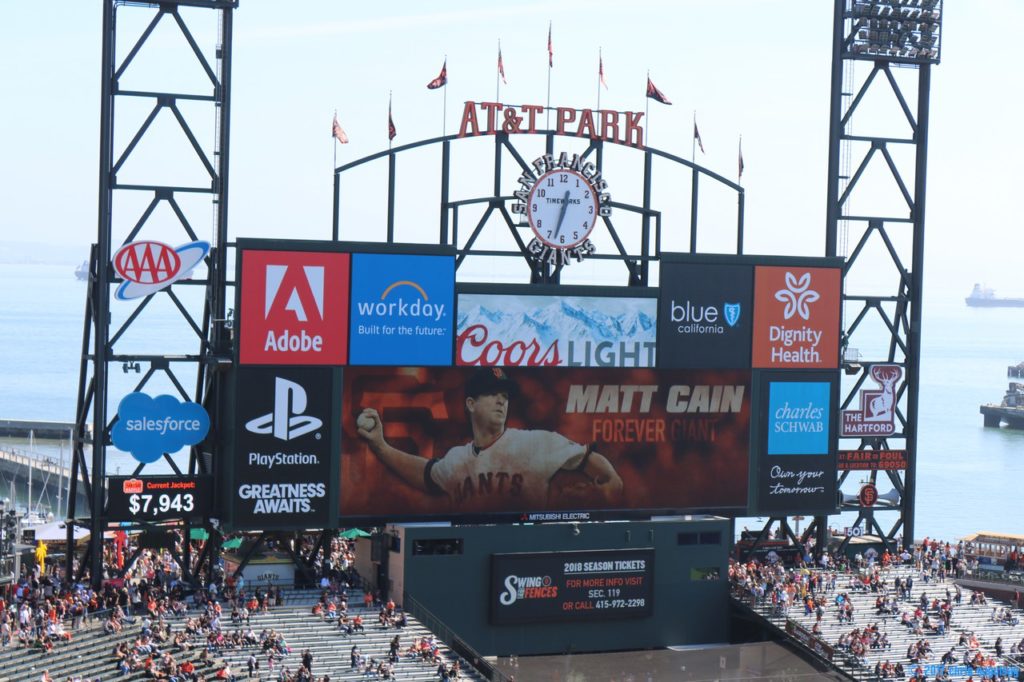 It was also Matt Cain's final career start…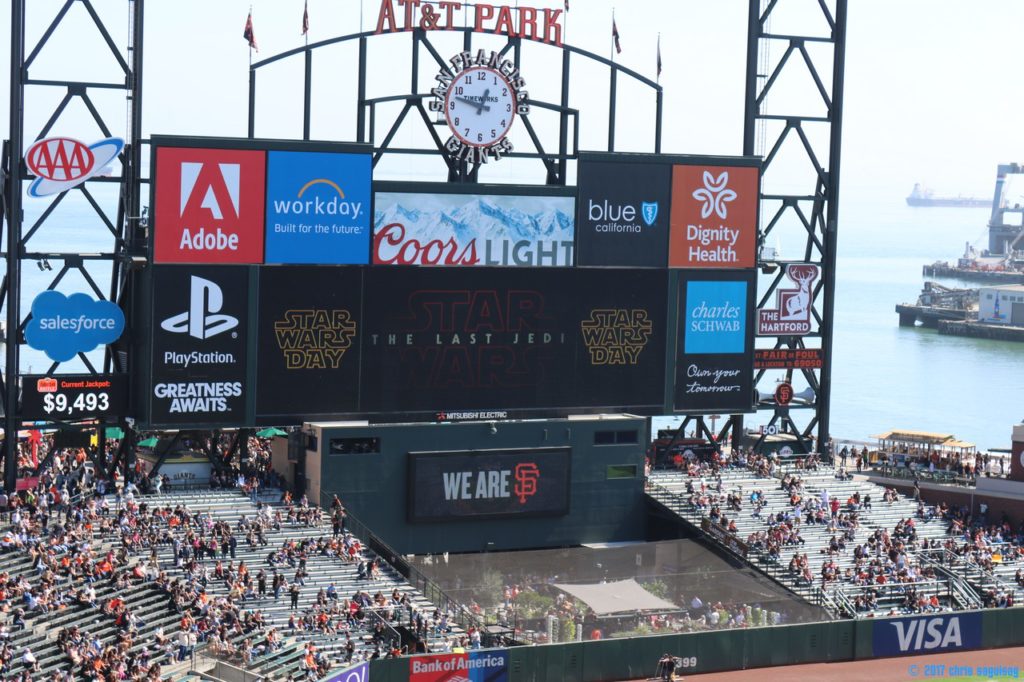 The played the trailer!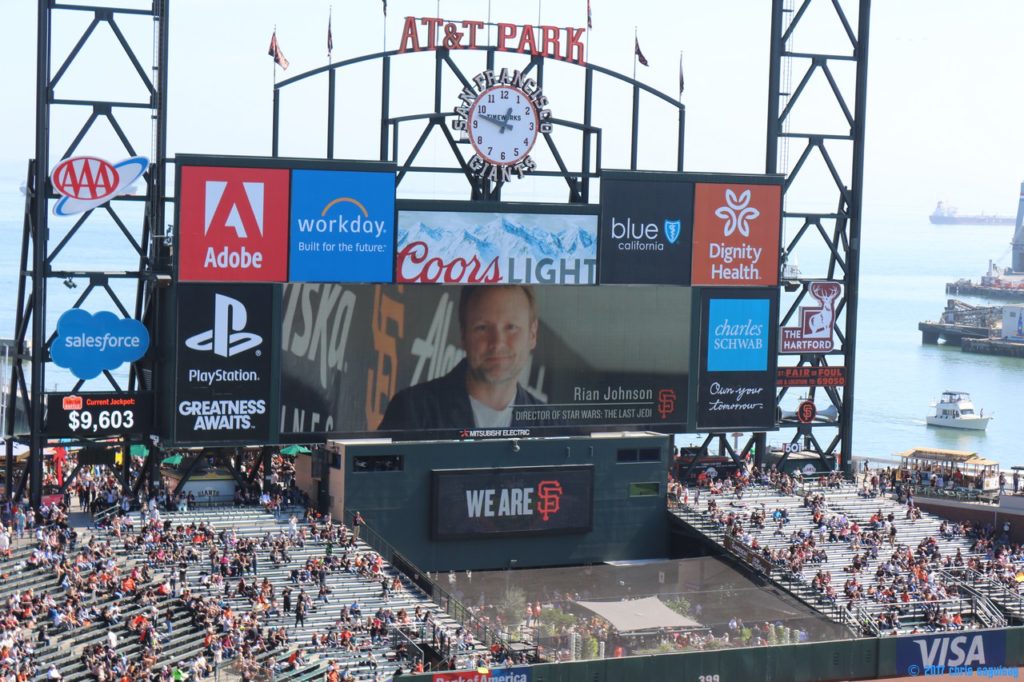 And then Rian Johnson welcomed us to Star Wars Day!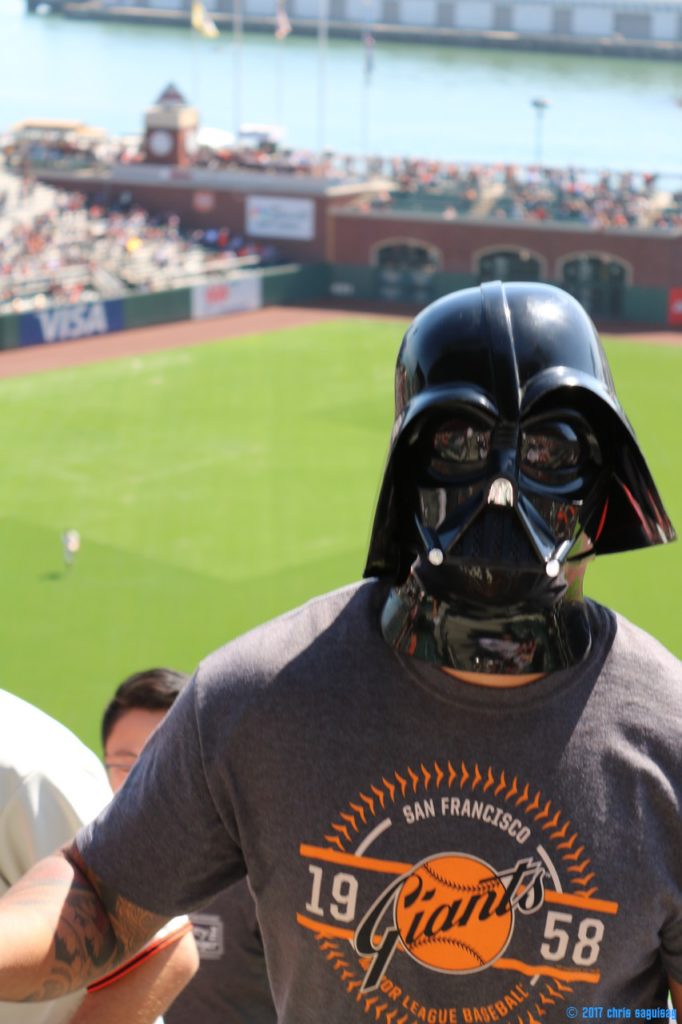 This guy was sitting in the shade on this warm day, so I think he was okay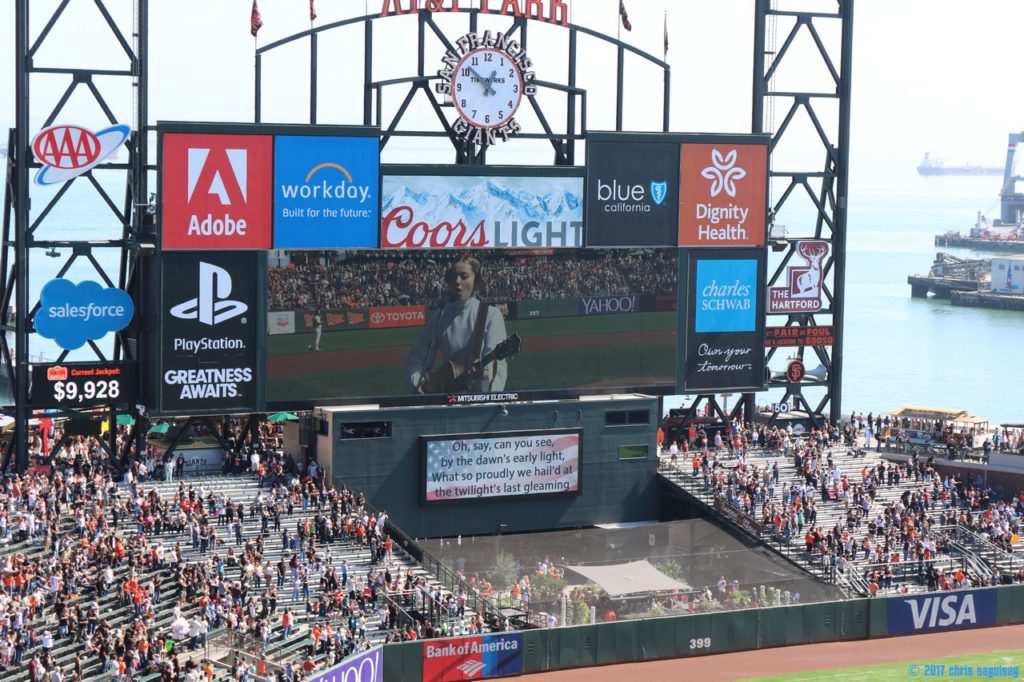 The anthem singer was dressed as Princess Leia, and played guitar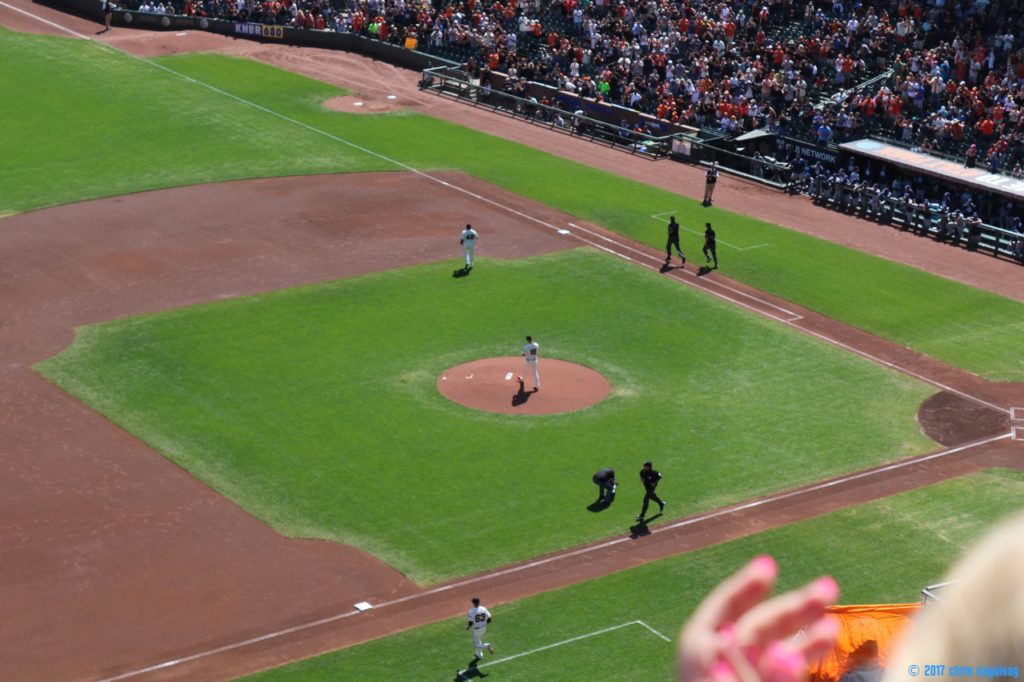 Matt Cain taking the mound for the last time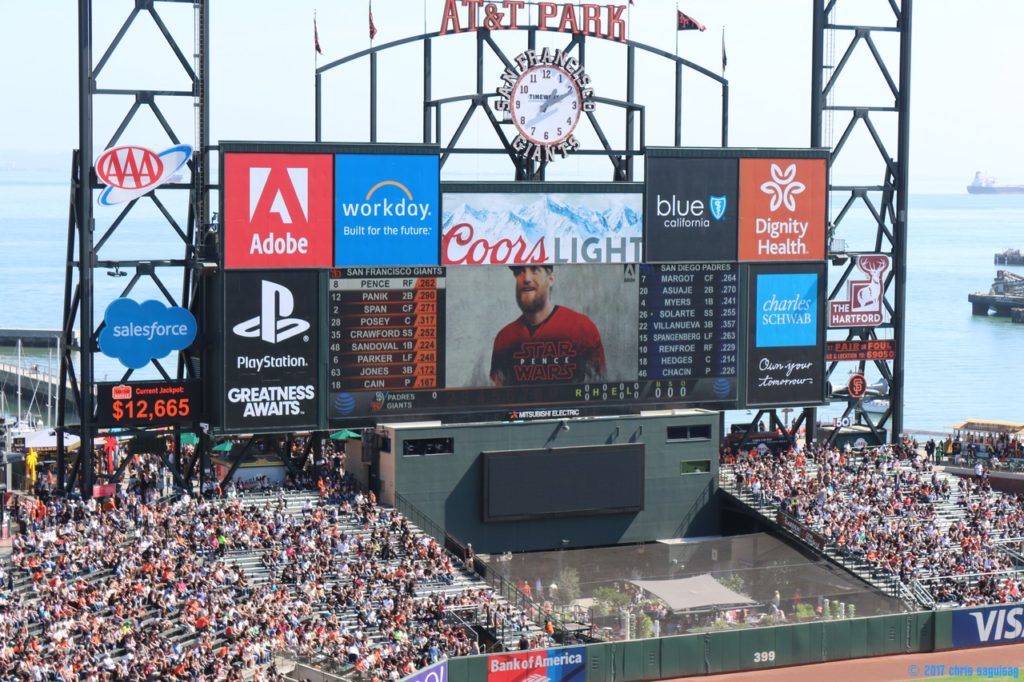 They made a 'Star Wars' logo card for each player, with their name in it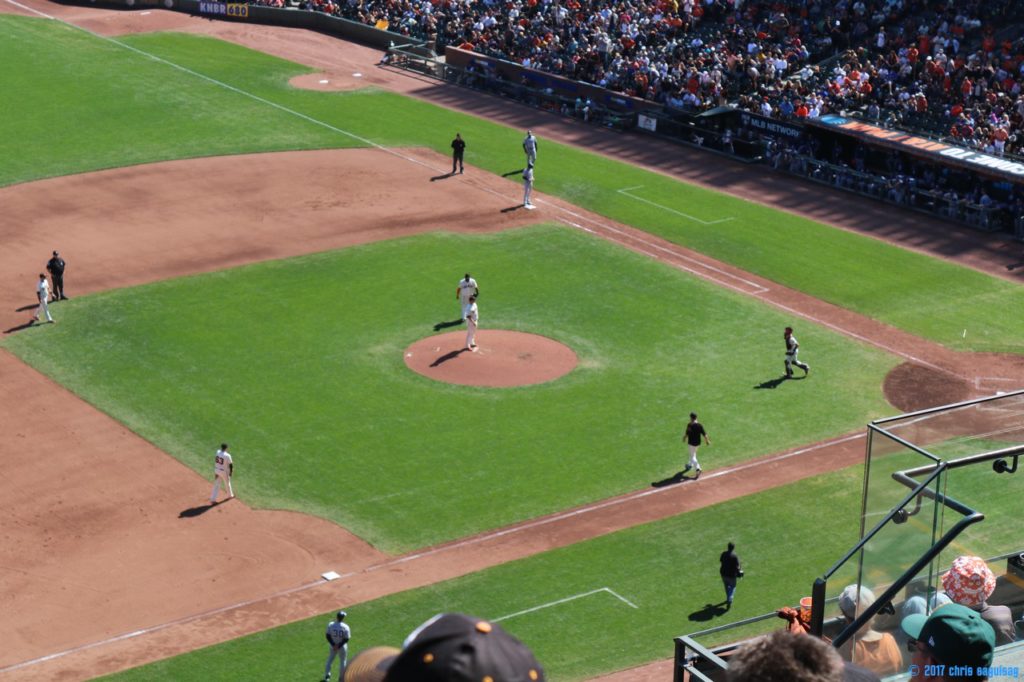 5th inning, Bochy comes out to talk to Cain, and was loudly booed.  He left him in the game to finish the inning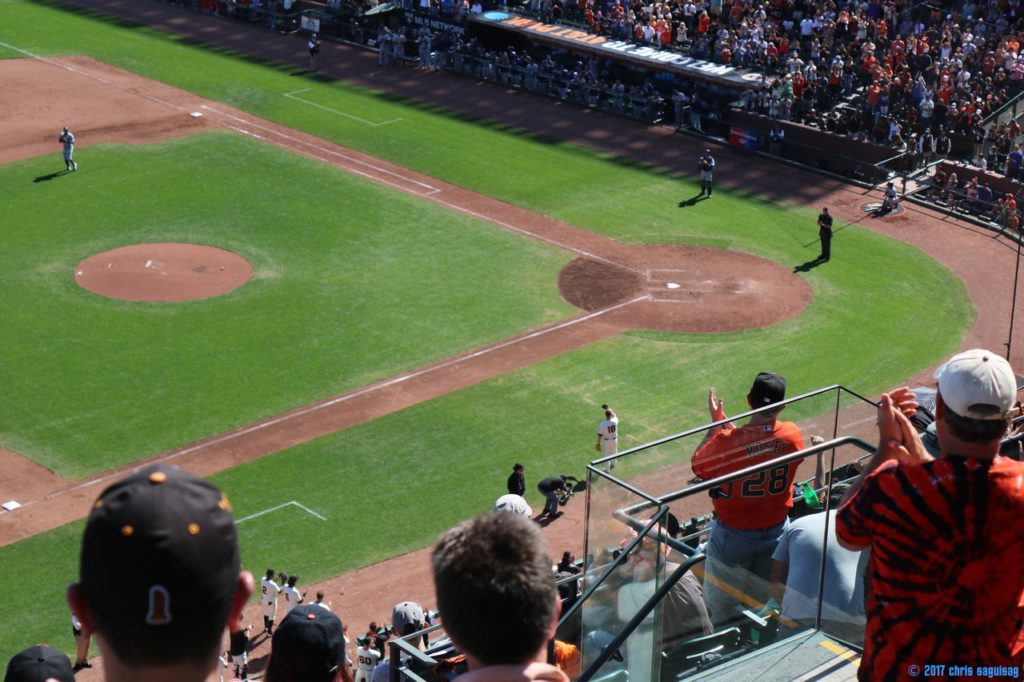 In the middle of the 5th inning, Cain said goodbye to the crowd, who gave him a standing ovation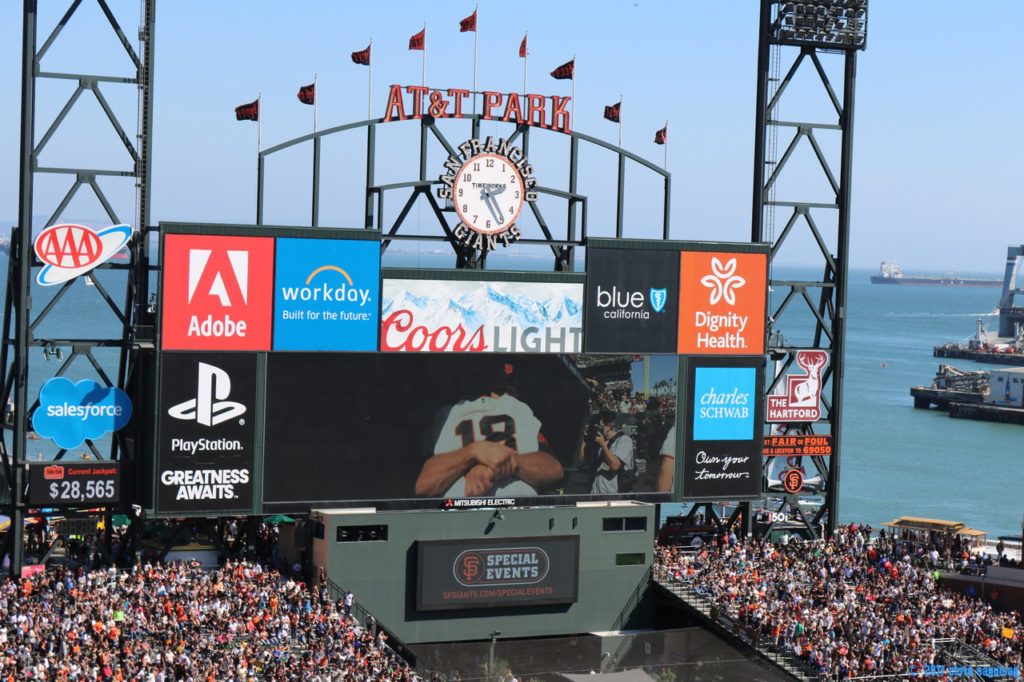 Hugging Bumgarner.  This almost destroyed me as I stood.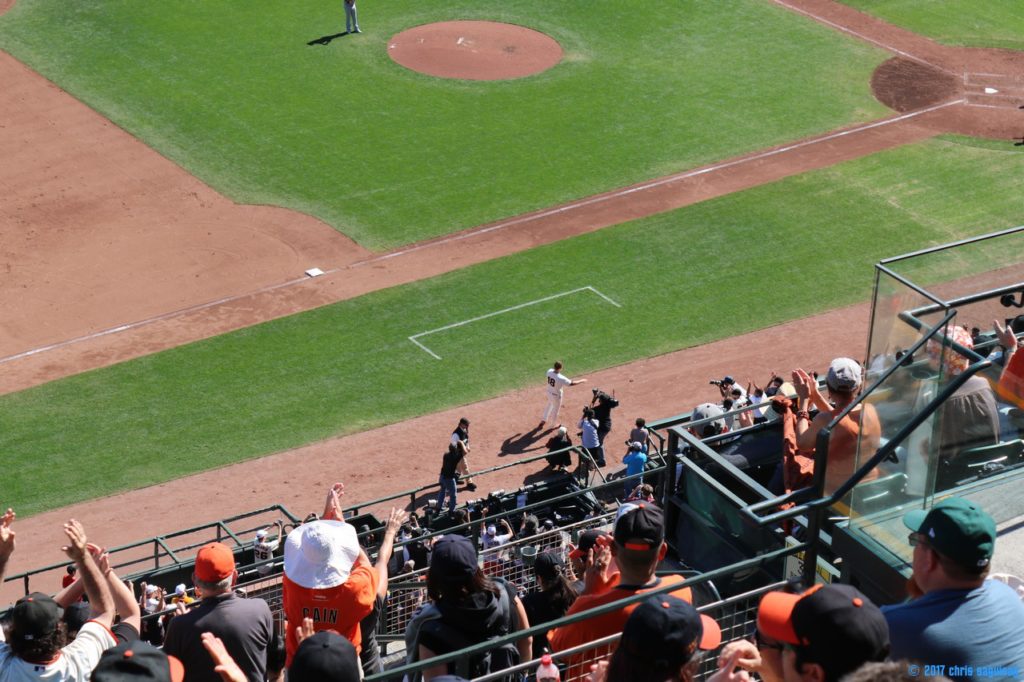 One last time, waving to the crowd