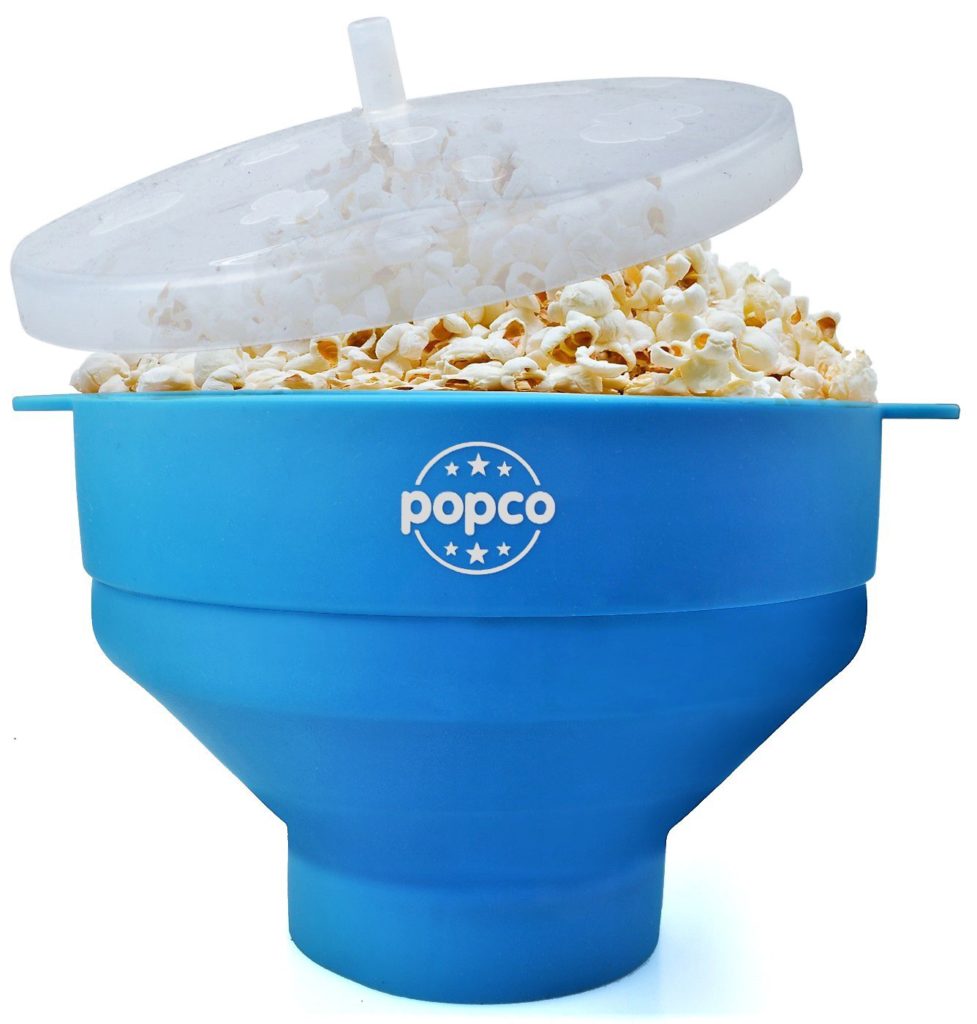 I bought a microwave popcorn popper bowl.
It works fairly well.
You fill a small amount of popping corn in the bottom of the bowl, up to one of the lines (oil optional), put it into the microwave, and then either pop for 2-4 minutes, depending on the wattage, or press the 'popcorn' setting on your microwave.
The first time I did it for 2 minutes 15 seconds, and there was a lot of unpopped kernels in the bowl, so I put those back in and hit the 'popcorn' setting, and they all popped, but I should have turned it off manually because it then burned some of the popped kernels.
Available here.