January 19, 1968: premiere date of Star Trek episode 'The Immunity Syndrome'.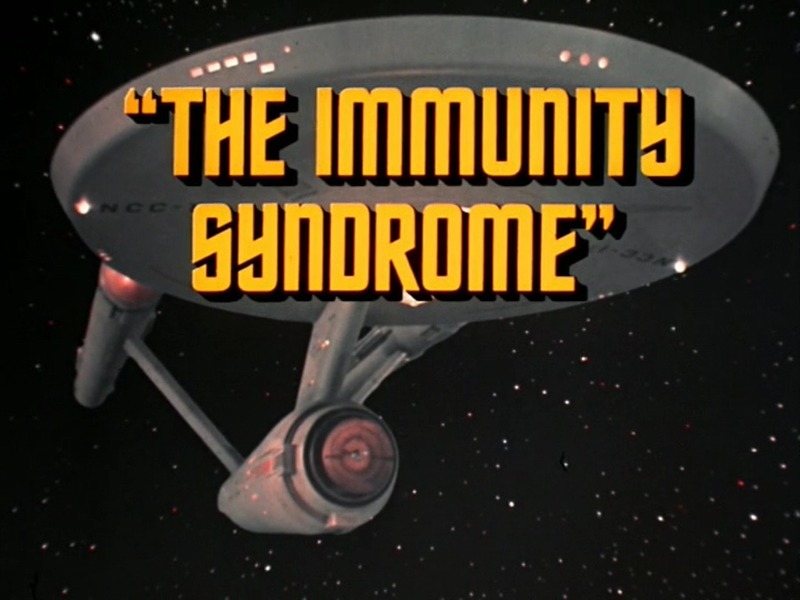 The crew of the Enterprise encounters an energy-draining space creature.
The space amoeba!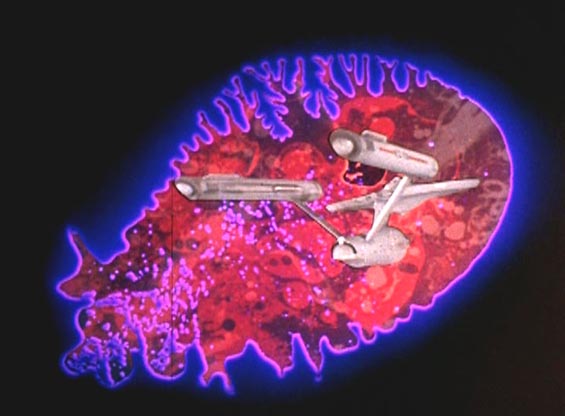 In which we also learn that there was a starship manned solely by Vulcans.
WAS.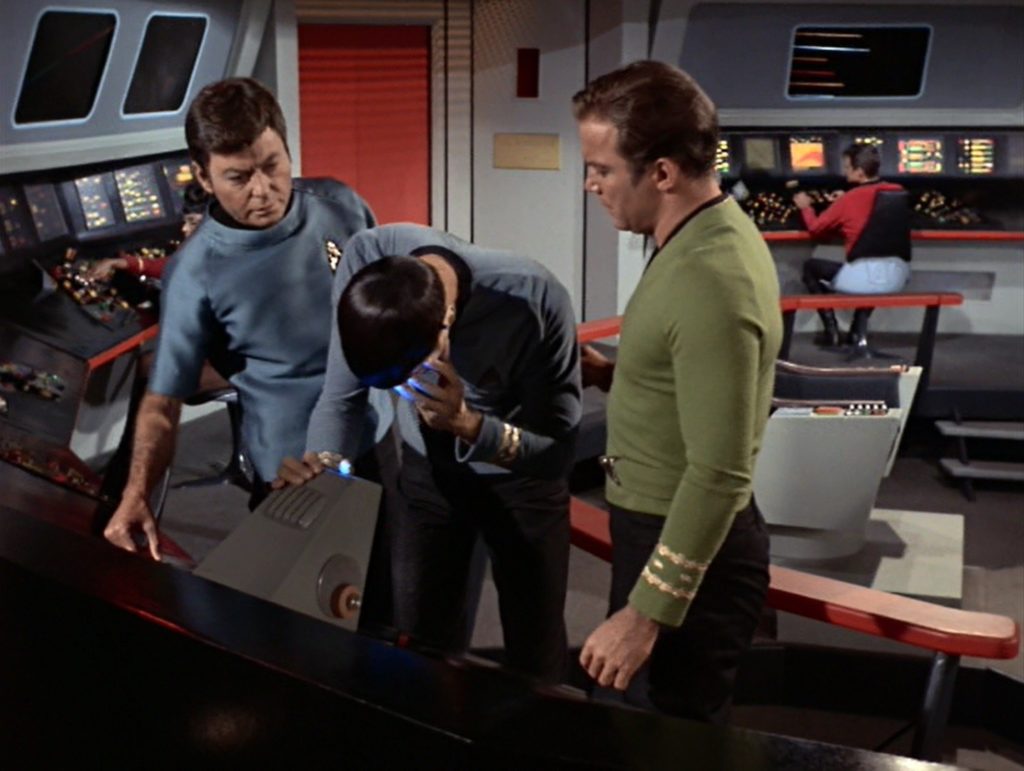 Spock has a bad reaction to the death of over 400 Vulcans.
Eventually, a Shuttlecraft is sent in (with Spock aboard) to gather information about this organism, and the Enterprise crew end up destroying it with a probe armed with an anti-matter warhead.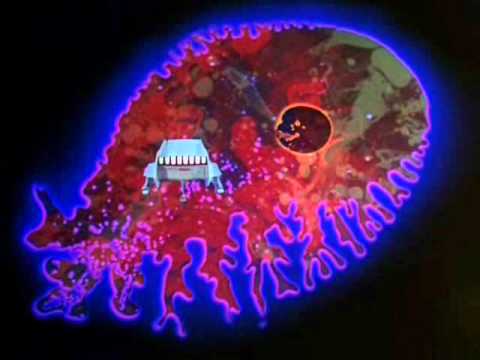 This episode is not to be confused with the Space: 1999 episode of the same name:
While on a survey of a planet to replenish food and water on Moonbase Alpha, an alien form attacks a crewman who seemingly goes mad; after a brief struggle with the crewman, Tony Verdeschi is attacked by the alien as well. Koenig and the survey party must find Tony and help him regain his senses before the madness kills him and solve the mystery of the alien life form. All their technology breaks down, preventing them from leaving or receiving aid; all food – native and their own supply – become toxic.