As I was leaving work Tuesday, I started backing up my car in the garage, and immediately felt something was wrong.
Behold!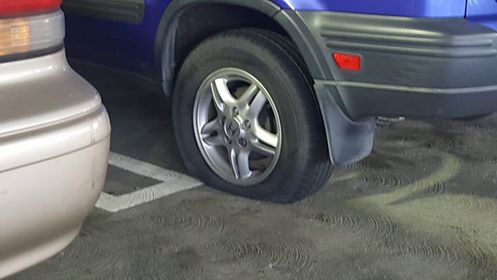 I went to the garage's ticket booth, and told the guy that I had a flat.  He said that I should call AAA myself, which I did, and after 15 minutes on hold, I got through to a person.  She dispatched a technician, who had no problem finding the garage, and my car on the 3rd floor, after another 20 minutes.  Another 20 minutes later, and I was on my way with my spare tire in place.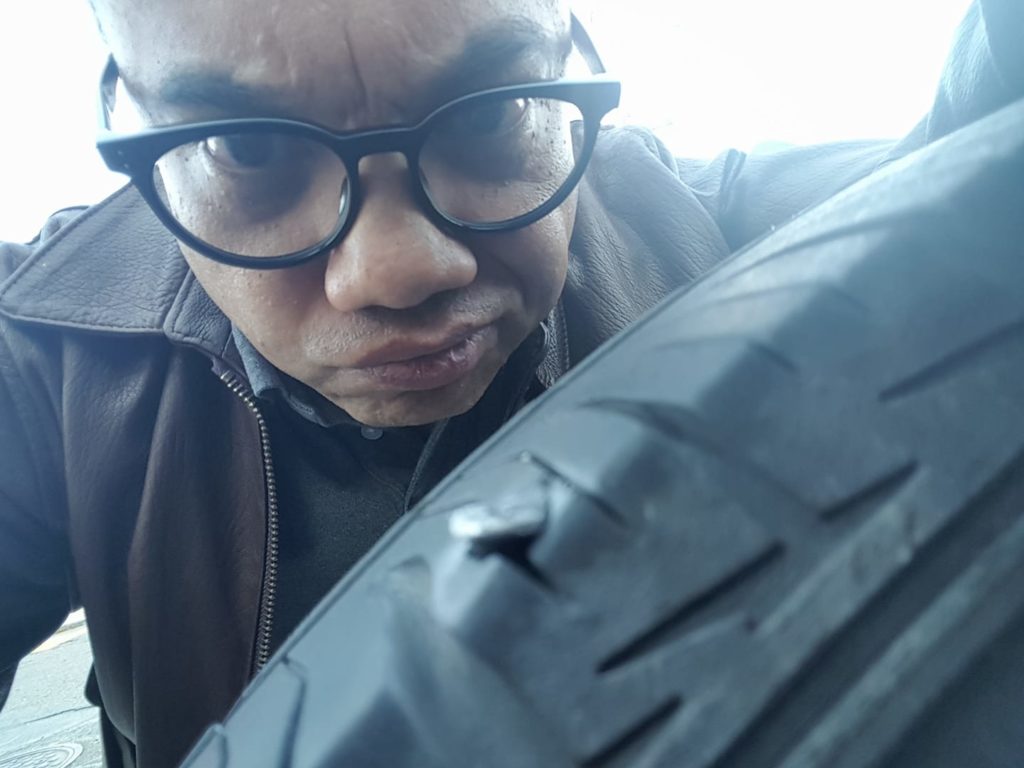 Once I got home, I took a look at the tire, and found a screw in it.  Arrgh.
This morning I decided to get the tire fixed, but when I brought it to one local garage, they said that they wouldn't be able to fix it, because of the location, and that I would need to go to a tire specialist.  Luckily there was one nearby, where I had my tires changed out for new ones a few years back.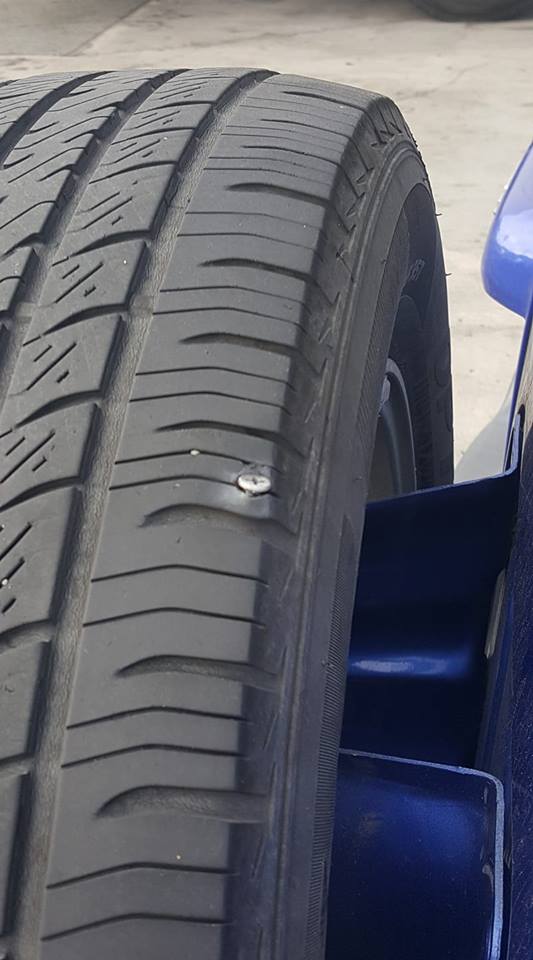 Upon arrival and inspection, the guys at this shop determined that the screw was too close to the sidewall for a repair, so I had to get a replacement tire, which they ordered and would be available around 2:00 pm.
I decided to take a mental health day at that point.
I took my car back after 2:00 pm, and after giving them the 45 minutes that they said that they'd need to work on it, I returned.  They then told me that they found 2 nails in my right rear tire, which they were able to patch, and it would take a while longer for the car to get ready.
I paid for the tire and patch, and went home, wondering if someone deliberately placed those nails/screws under my tires.  I'm hoping not.