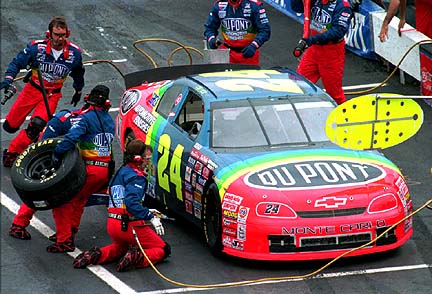 Even with my favorite driver retired, I still have a tiny bit of interest in NASCAR.  Especially since my 'retired' driver drove in a few races this year.
With Tony Stewart retiring, and the possibility of Dale Jr. stepping away (though he may be cleared in December), I really am out of drivers who I root for.
My pick for the championship?
Jimmie Johnson.
As much as I actually rooted against him over the years, I figure if anyone should match Dale Earnhardt and Richard Petty's record, why not a Hendrick Motorsports driver?
And I would love to see Chase Elliott get the #24 in victory lane.