Finally got around to trying out this game.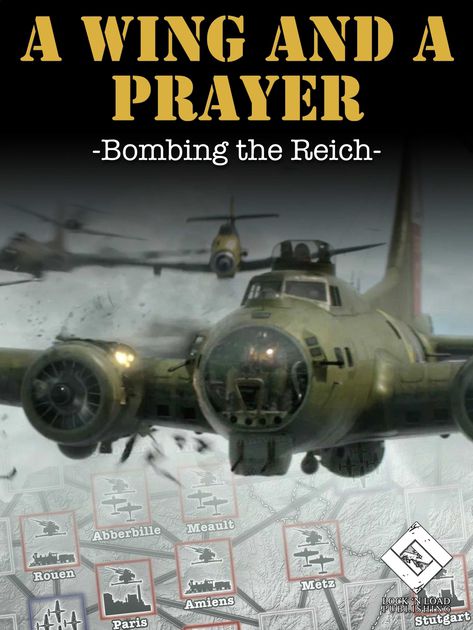 I played the short campaign, covering the early bombing missions from August to December 1942.  5 missions total.
Heavy damage was inflicted on the following targets:
St. Omer (aircraft factory)
Lille (industrial center)
Antwerp (industrial center)
The following targets were completely destroyed:
Cherbourg (aircraft factory)
Rotterdam (marshalling yard)
Of the 12 B-17F bombers under my command, the following 10 ended the campaign with better than 'green' crews:
'crack' crew:
Slavo Sally
Jersey Bounce
Queenie
Hell's Angels (lead bomber throughout campaign)
Big Red
Demo Darling
Green Hornet
'veteran' crew
Chow Hound
Pueblo Vengence
Peoria Bell
12 Campaign victory points, resulting in:
Major Victory: War shortened by 3 months.  You earn the Silver Star and an eventual promotion to Brigadier General.
This is possibly my second favorite of the four B-17 bomber games that I own, right below B-17 Queen of the Skies, and ahead of B-17 Flying Fortress Leader and Target for Today.