March 9th, 1967: premiere date of Star Trek episode 'The Devil in the Dark'.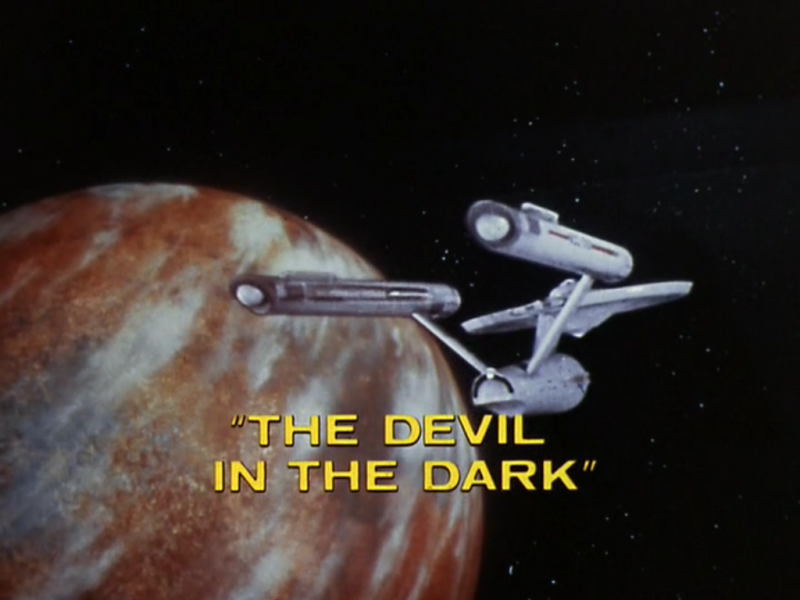 Dispatched to the mining colony on Janus VI, the Enterprise is tasked to investigate rumors of a strange, subterranean creature responsible for destruction of equipment and the deaths of fifty miners. Kirk and Spock discover a silicon-based life form, a Horta, which lives in the surrounding rock. After Kirk and his Vulcan first officer find the strange creature, Spock performs a mind meld, discovering the reason behind the Horta's attacks.
This episode holds a special place in my memories because it was the first Star Trek fotonovel that I bought, which means it was one of the first books that I ever bought on my own, with my allowance.  I think I got it from Gemco.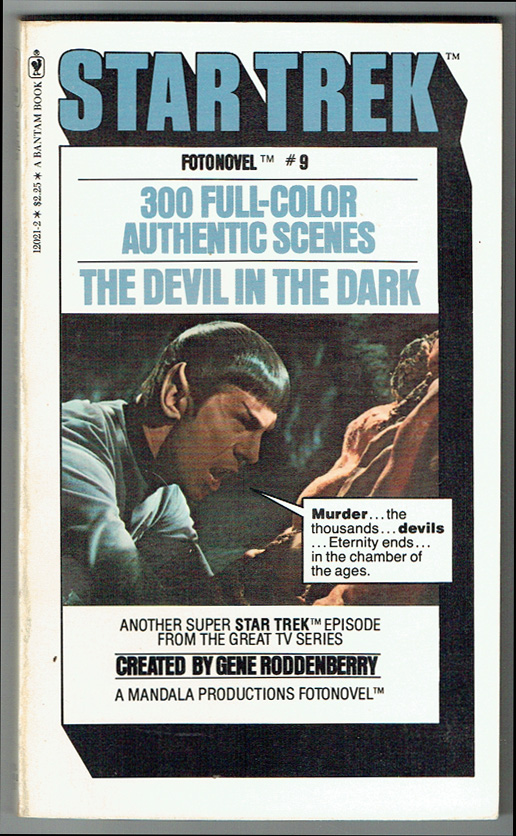 It was a great episode, with a really cool monster, the Horta.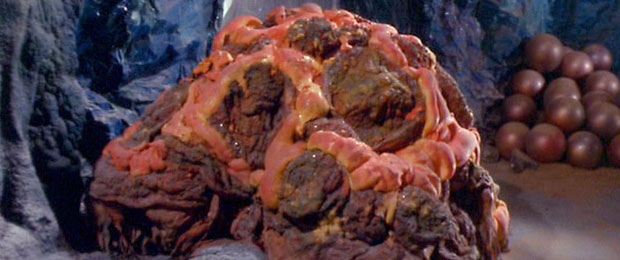 I still have an unopened Spock action figure that I picked up last year after that Star Trek concert.  Perhaps I should open it.