The Windows 10 400 from the Northwest Empire International Raceway

Race results and current standings: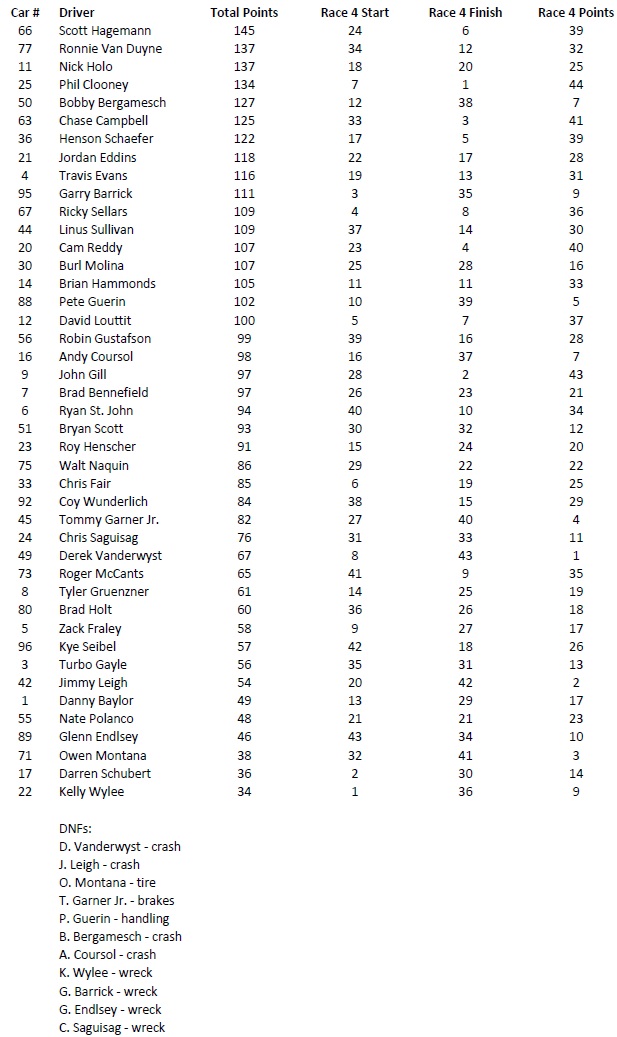 A lot of cars involved in a late race incident, knocking a few drivers out of the race and many more to the back of the field to finish deep in the pack.
Next up: the Cross Tech 500 from the Northern Lights Motordome.
Star tuned!