July 7, 1984: Reds @ Mets, Shea Stadium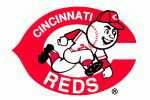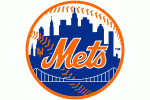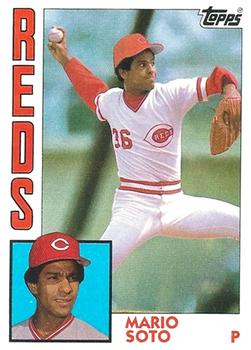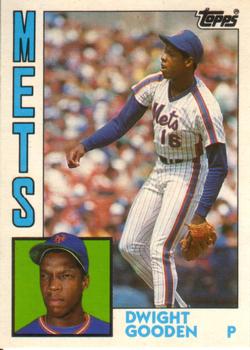 Final from Shea Stadium: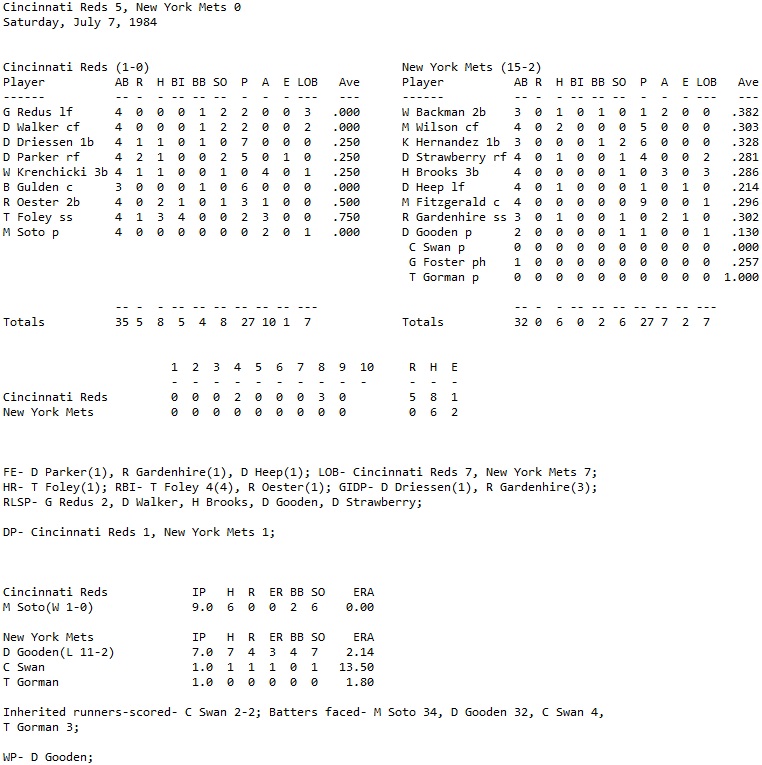 Complete game shutout against the Mets, by Mario Soto.
Gooden's Record: 11-2 (actual record: 8-5)
At the All-Star Break, Dwight Gooden has good enough stats to start for the National League, but I won't replay that game.

Next opponent: Gooden vs. Barker @ Fulton County Stadium
Stay tuned!