Facebook thinks this post is spam: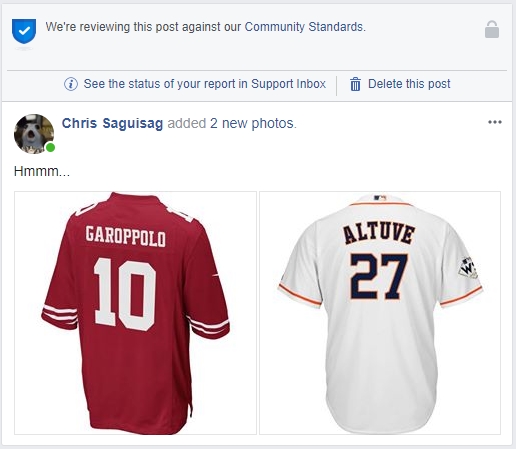 What?
Seriously, it's November?
AND Daylight Savings Time ends this weekend?
Damn.
—
I need to remind myself to keep blogging here every day until the end of the year, so there's an entry every calendar day in 2017.
—
If the Astros win tonight, I'll be happy for them.  If not, oh well.
Duck the Fodgers.
—
2 days until Thor Ragnarok.
16 days until Justice League.
I'm excited about both.